At EDA Contractors, safety is engrained in everything we do. We understand that perception is everything and safety should be seen as a resource, not an enemy. Our safety team is organized geographically and is focused on improving the way we train our employees and staying on top of new safety trends. By emphasizing the importance of safety in EDA's everyday work, our safety department is able to work collaboratively with field employees, rather than against them.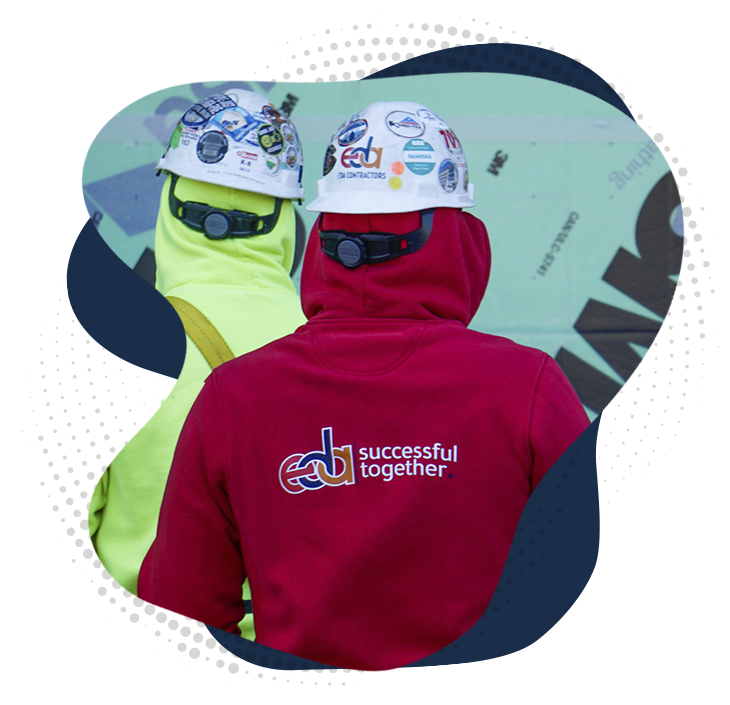 Meet Our Safety Team
Our safety team is structured with safety coordinators who are responsible for overseeing the individual regions where EDA completes work. Their jobs include observing jobsites, conducting safety inspections, and helping ensure our employees return home safely each night. By structuring our safety department this way, our employees are able to form a relationship with the safety professional in their region, and have one reliable point of contact for all safety-related questions and concerns.
Read more about Safety at EDA
Winter weather adds new safety concerns to construction workers. We have compiled seven important tips to keep you safe this winter.
Construction has among the highest suicide rate of any industry. Here's how EDA is helping fight it.
At EDA, safety is at the forefront of everything we do, and we take pride in ensuring that our workers are well-trained and abide by life-saving safety protocols. To give a better sense of some ways you can stay safe on jobsites, we have compiled a list of twelve safety tips.
EDA's PACT program hosted its first event for EDA employees. Attendees were able to learn more about PACT, hear firsthand stories of individuals who have struggled with addiction, and speak to representatives from local organizations, all in a fun, safe, and welcoming environment.
The theme for this year's Construction Safety Week was Connect. Supported. Safe. To highlight the importance of safety, EDA employees joined a live demonstration on falls, where employees joined together to ask questions, understand resources, and ensure they were equipped to prevent falls.